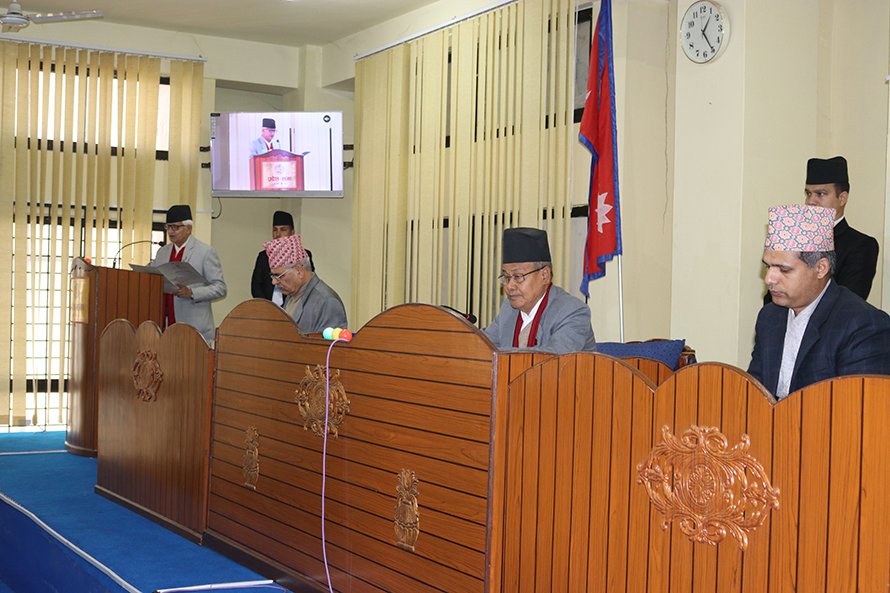 After nearly two years after the formation of the provincial government, the Provincial Assembly in Province 3 has been successful in naming the province. A meeting of the legislative body held on Sunday morning decided to name the province as Bagmati and establish its capital in Hetaunda city of Makawanpur district.
Hetaunda has been functioning as the provisional provincial capital for the past few years. Hence, the Provincial Assembly's meeting was also held there.
Owing to different views inside and among major parties, the assembly had been unable to decide the name and the capital. In its bid to end the stalemate, the ruling Nepal Communist Party's central secretariat had recently
directed its provincial lawmakers
to propose Bagmati and Hetaunda as the name and capital respectively.
Despite protests of a few lawmakers, the NCP provincial parliamentary party had
endorsed
the secretariat's directive last week.
Whereas the assembly received only one proposal regarding the name, the Bibeksheel Nepali Party, which has three lawmakers, had proposed Dhulikhel as the capital. However, the meeting on Sunday endorsed the ruling party's proposal and reject the Bibeksheel's. The main opposition Nepali Congress had supported the NCP in the proposal.
Consequently, Chief Minister Dor Mani Paudel's proposal for Hetaunda received 105 votes.
There are 110 members in the assembly. Two-thirds of the members can change the name and capital.
Among seven provinces of the country, three–provinces 1, 2 and 5–are yet to get their names and permanent capitals.