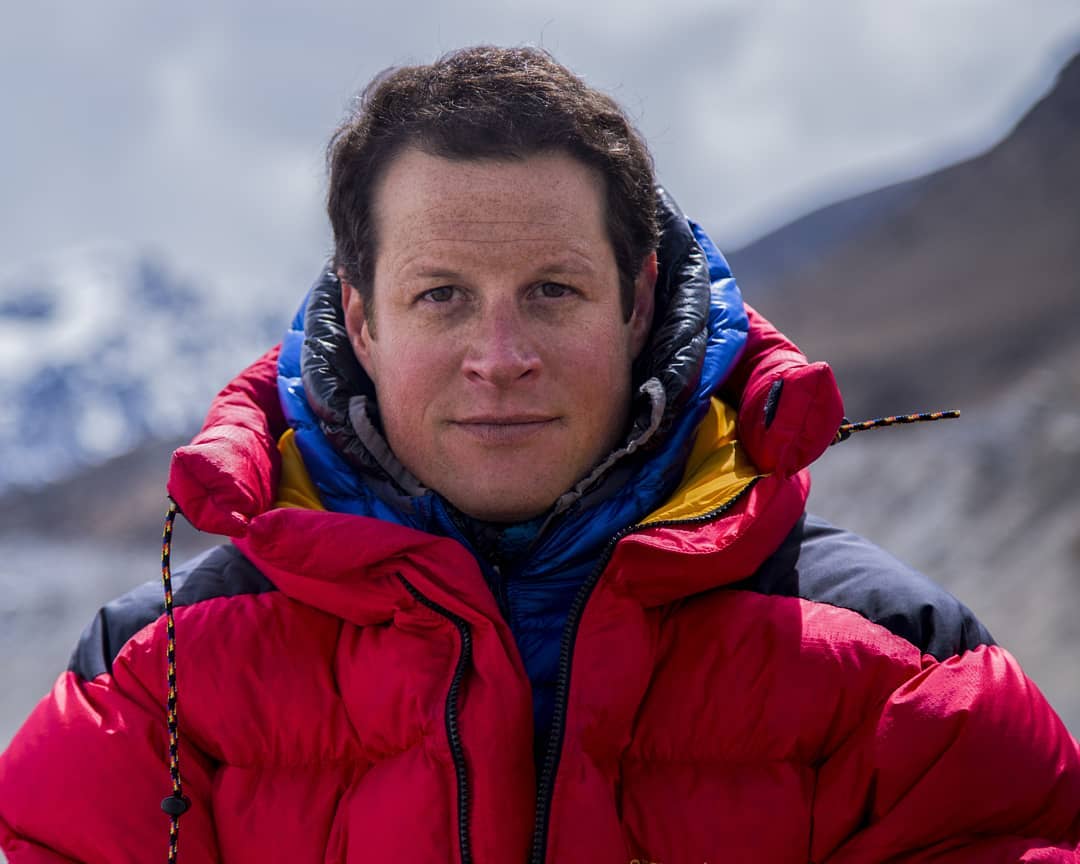 Garrett Madison is one of the most sought-after foreign climbers and mountain guides. Since he first summited Everest in 2006, he has led over 60 climbers to the summit of Everest and started his own company, Madison Mountaineering.
Madison holds multiple high-altitude mountaineering world records. He is the only person to have climbed Mount Everest and Lhotse in a day, that too three times. He is also the only American to have climbed K2 twice. Madison spoke to Onlinekhabar about his current expedition where he plans to take a team to the top of Everest in autumn for the first time since 2010 and about mountaineering in Nepal. Excerpts:
How did you go from being a mountain guide to starting your own company?
I started working as a mountain guide in 1999 when I was 20. It was a summer job to guide people up Mount Rainer. That is how I started. As I loved mountaineering, I joined Alpine Accents International and worked for them until 2014 when I thought why not start my own company. That's how Madison Mountaineering started. My maiden project was to lead the climb on Everest in 2014 and it's been a fun but a challenging adventure ever since.
How different was running your own company from working for an expedition company?
It's basically the same stuff that I do now. It is just a bit more responsibility on the logistic side. But I have a good team that handles it. So I'd say I'm lucky in that regard.
You recently climbed Everest in the spring season, what made you come back in the autumn?
I've never climbed Everest in autumn. However, I have attempted other 8,000 metre peaks such as Manaslu, Makalu and Cho Oyu in autumn. But I wanted to do Everest too. The main reason is that we're doing Everest this year because Mountain Hardware, which makes clothing equipment for high altitude climbing wanted to test its new product line. We felt that the best place and time to test it was on Everest in the autumn. We'll be testing everything from down suits to sleeping bags to tents.
Apart from that, we at Madison Mountaineering wanted to do something unique. As the spring season is overcrowded, we wanted to see if we can market Everest for the autumn. That would help minimise the crowd during the spring. Everest hasn't been summited in autumn since 2010 and we want to see if we can change that. We have some good climbers on the mountain like Kilian Jornet and Andrzej Bargiel so hopefully, we can work together to reach the top. Our Nepali climbers are just as good and are currently fixing ropes and arranging the base camp so we're positive about this expedition.
But I am concerned that it's been raining so much. Rain here means a lot of snow in the mountains and that means there's a risk of avalanches.
How different do you expect that mountain to be in autumn as compared to spring?
Well, post-monsoon is different for a variety of reason. Firstly, there's is a lot of snow up there. Secondly, there are a lot fewer people on the mountain. In spring, there are around a 400-500 people on the mountain, but now there's going to be around 10-15 max. Autumn is also more winter-like. With winter around the corner days will be shorter and will be windier. The summit weather window will also be shorter. Will be a lot challenging. I've done Everest 10 times all in the spring so if we can prove that Everest can be done in the autumn that would be great.
How's rope fixing going on amidst the rain?
It's going on at a slow pace. The weather isn't good and the Nepali climbers have told me that it's very cloudy up there. They are one-quarter of the way up the Khumbu icefall. They're hoping they'll reach Camp 1 in a week's time. Our plan is to reach base camp by mid-September and hope by then they'll be able to reach Camp 2.
Your success rate is quite high. What, according to you, makes a good mountain guide?
I'd say lots of experience and willingness to learn from mistakes and surrounding yourself with good people. You'll also need some natural ability and some physical fitness to function well in the death zones. Apart from that we also need proper mountain training and techniques. It's a combination of knowledge and skill I would say.
People often say that climbing in Europe and the Americas is different from climbing in the Himalayas. How true is that?
It's very true. In America and the Alps, it's more like one-day climbs. You start from a mountain hut and climb for one day and your back. You're just out for a day or maybe half a day. But here you're up for two weeks. It's a real expedition here. Have to carry a lot of stuff to be self-sufficient like medical kits, food and a lot more. There is also no quick evacuation. In the Alps, you get a helicopter rescue at any point, but you don't get that luxury here in the Himalayas.
What do you feel is the toughest part of being a mountaineer?
I guess it's the sacrifices you have to make. Spending all this time away from family and loved ones isn't easy. It's not like a normal job where you leave home and come back in the evening every day. I'm out for two-three months at a time, and spend around 10 months on the road in a year. So I'd that that is the toughest part.
Do clients appreciate your effort when you take them to the top?
They do. I feel happy when they do. But there are times when I cannot fulfil their expectations and they're not happy. But I try to tell them that their life is much important that the summit. I don't like risking people's lives. My first priority is to make sure everyone comes back safe, this includes the Nepali climbers we have on our team.
Do you enjoy climbing mountains? Here the people from Khumbu climb because they don't have a choice. They say it's not fun. Do you have fun?
Yes, I love climbing. This is my passion. When I was a young man and climbed my first mountain I didn't want to look back. In the US it's not a lucrative profession, but I didn't care about it. Because when you do something you love, you don't feel like its work. I love the challenge too. Made a lot of memories climbing and will continue to do so.
How satisfied do you get when to take clients up to the summit?
It's very satisfying as you've helped them reach their goal and also helped changed them in a positive way. What I like is how people get new experiences in a foreign land. They tell me they learn a lot about the country as they spend from a few weeks to a few months depending on where they are. They also make friends and take back more than just a climbing certificate.
What do you love the most about the mountains?
Just being out there in nature with similar-minded people. We share the same passion and enthusiasm. It's just the best thing.
When we talk about Everest, we have to talk about the traffic jam picture. For someone who was there, how bad was it?
Well, it wasn't as bad as the photograph. It was a busy day but it wasn't the busiest day I've seen on Everest. The reason why it looked so crowded was that there were 200 people queuing up to reach the summit. If you have 100 people going up and another 100 people coming down there is sure to be a traffic jam. That's when the photo was taken. But the media thinks that it is like that all the time which it's not. It was maybe one hour, one day, in one year. Feel it was blown out of proportion.
Would you blame the traffic jam for all the deaths?
I don't think I would. The lives lost in Everest this year could have been saved with good planning and good managing. There are two types of expeditions on Everest. There is a guided expedition like mine where they hire someone like me and my company to manage logistics and in the long run take them to the summit and also make decisions for them.
And then there is the other type of expedition is when a company just manages the climber's logistics like permits, oxygen, porters and food. But in these expeditions, the climber makes his own decisions. The company doesn't tell them to turn around if they can't climb. That is when people die. Because when you're up there you can't think straight. And if you're not experienced that can cause a lot more problem.
Those that died this year didn't have experience climbing such a tough mountain.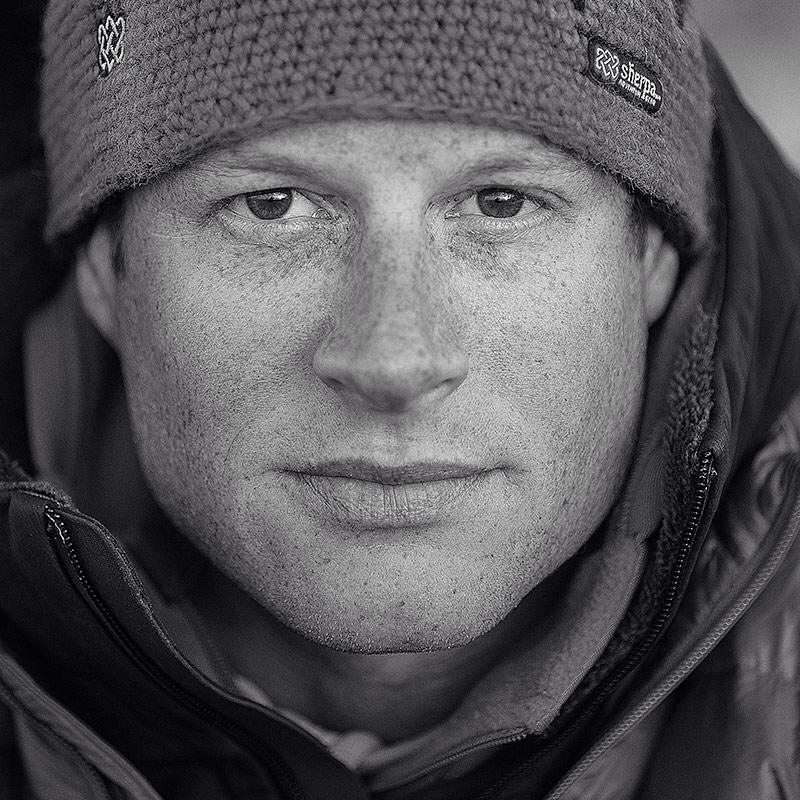 Will the government's plan to make it mandatory to climb a mountain in Nepal before attempting Everest prevent these deaths?
I don't think it's a bad idea to try to ensure that Everest climbers are more qualified. However, with this rule, if a climber has climbed K2, he/she would still be ineligible to climb Everest which is wrong in my opinion. It doesn't make sense to me.
How has mountaineering changed in Nepal since you first came here in 2006?
For starters, there are a lot more people in the sport. I feel the sport has grown for several reason. People want to go to these iconic places like the top of Everest. And now that's it's possible for more people, the mountain has seen a lot of people since I first climbed in 2006.
Is the rapid growth in Nepali expedition companies the reason why the number of people climbing Everest as risen significantly?
These new Nepali companies are simply offering a product that has a demand in the market. The climbers want this product. They want to be able to come and climb Everest at a cheaper price. Some people feel they don't want a guy like me making decisions on their behalf. They want to make their own decisions. The clients are demanding this service and the companies we see now are just fulfilling their demands.
But is that the reason the mountains are getting inexperienced climbers which causes deaths on these 8000 m peaks?
The business model for Nepali companies is different from mine. I make sure that I have experienced climbers on my team and try to keep my team small up to 12 members. The team has high-level support as we have both high-level mountain guides and experienced Nepali high altitude climbers. Along with that we also have top equipment and ample supply of oxygen. I try to offer and run a good program on the mountain.
But the Nepali companies' model is different. They believe in volume. They offer a similar programme for a much lower cost. Per person, there is a much smaller profit margin, but if you're able to bring in numbers, you're definitely going to make money. So their product is volume-based and it's not a guided trip. The climber makes his/her own decision. The companies provide just logistics and service to climb the mountain, but there's no one telling them if it's safe to go up. Well, they have Nepali high altitude climbers but they can't tell their clients not to go up and it's dangerous.
The fatalities are that of climbers who don't have experience and really want to go to the top of a mountain. The people compare prices and always choose a Nepali company as its half cheaper than companies like mine charge. These people don't have anyone to ask if it's worth the risk. Most push themselves which makes it tough on their body and collapse.
What makes you different from these other companies?
My risk tolerance is lower than theirs. They tend to think they can do anything, whereas I feel that I can't. It's because I am liable for the safety of my clients which is of paramount importance. I need to take that into consideration before making a risky decision. It a fundamental difference of approach. Some of my clients get really irked when people from other expedition agencies summit and we don't. It happened this year in K2 when we came back because it was not worth the risk. But one client was not happy that we didn't summit and other teams did. It is hard to explain to people like him that it's not worth it. But hey, they pay a lot of money so they are right to think that way I guess.