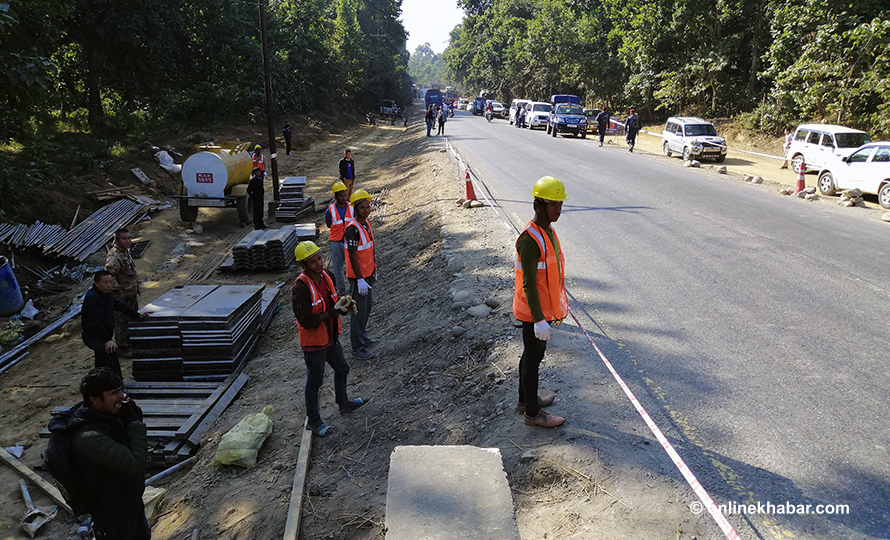 The expansion of Narayangadh-Butwal road section of East-West Highway has been obstructed after locals claimed ownership of the trees being chopped down.
The road expansion project office says the locals demanded that they be allowed to take or sell the timber currently kept on the roadside.
The project has planned to cut down 46,294 trees. After obtaining an approval from the Nawalpur District Forests Office on December 24, the project had begun cutting down the trees.
However, local consumer committees obstructed the drive claiming the timber belonged to them, not the government, according to the project's information officer Shiva Khanal.
The government has told the contractor to complete the project by August 2023.