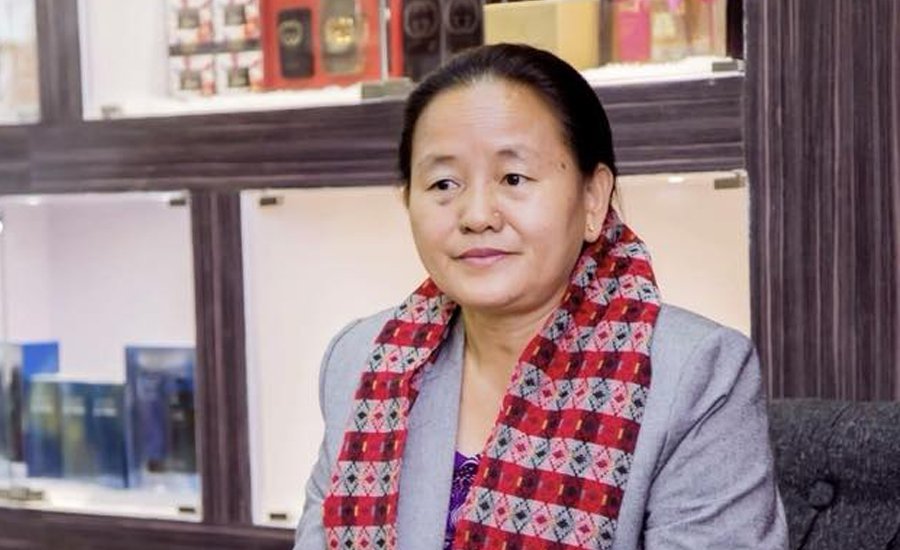 Deputy Speaker of the lower house of parliament Shiva Maya Tumbahamphe has yet again dismissed calls by NCP chairs Prachanda and KP Oli to step down to pave the way for the party to name the new speaker.
According to the constitution, the speaker and the deputy speaker can't come from the same party, and for the NCP to name the new speaker, Tumbahaphe, who is also a member of the NCP, needs to step down. The former Maoist leader, who dismissed a request by the party's secretariat to step down, was invited to the Prime Minister's residence in Baluwatar on Sunday.
According to a source, Tumbahamphe, who met Prime Minister Oli and NCP chair Prachanda in Baluwatar, reiterated that she was not going to resign unless she was named the party's candidate for speaker. The source added, both the leaders urged her to step down, saying that the party had not decided who will take charge as the speaker.
NCP leaders believe that Tumbahamphe mustered the confidence to defy 'orders' from the party leadership after she received the backing of President Bidya Devi Bhandari. The party leadership now has three options to remove her from the post: assure her that she will be the party's candidate for speaker and make her resign, write to the Election Commission to strike her name off the PR election list or file an impeachment motion against her.